Girls can get appropriate counseling in a nurturing environment. To become enrolled, they must be between 11 to 17 years old, at least one year behind in school, and have 3 or more risk factors. For more information, visit the website or call the phone number below.
Service Location
1010 SE 4th Avenue
Gainesville, FL 32601
United States
Provider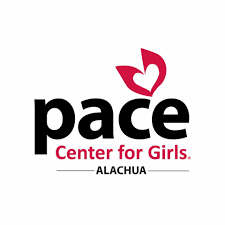 Pace Center for Girls Alachua, located in Gainesville, Florida, was opened in 1998. Since that time, Pace Alachua has served over 1,500 girls by providing holistic social, academic, and career-building services to girls in need in our community.
Services include:
Reach
Girls Leadership Council
Goal setting and ongoing process monitoring
Academic education
Counseling and mental health services
Service learning
Career preparation
Public Email
Jessica.Bone@pacecenter.org
Address
1010 SE 4th Avenue
Gainesville, FL 32601
United States