Center for Hearing and Communication helps people who are deaf or hard of hearing to chart career paths and find employment. Contact for more information.
Service Location
2900 West Cypress Creek Road
(Private entrance/parking in rear of building)
Ft. Lauderdale, FL 33309
United States
Provider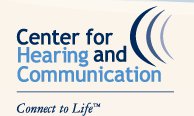 We are committed to improving the quality of life for people with hearing loss. Please call for more info.
Public Email
FLreception@chchearing.org
Address
2900 West Cypress Creek Road
Fort Lauderdale, FL 33309
United States