Goodwill Industries provides Careers and Training. They help with a range of job services for those seeking employment.
Services include:
Virtual Services
Classes and Career Training
Online Learning
Job Placement Services
Please call 580.279.5041 or visit website for more information.
Service Location
3207 East Fourth Street
Panama City, FL 32401
United States
Provider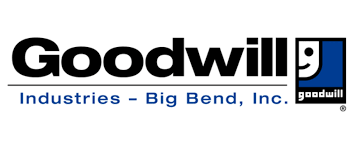 Goodwill Industries Big Bend, Inc is a non-profit organization. Their mission is to provide job training, education, and employment. These services are offered to people with disabilities and other barriers. The group works to help people reach their fullest potential. This will help them in supporting themselves and their families. Services and programs are free to the community. The group also provides barrier-free apartment living. People with disabilities can live independently in these complexes. Please call or visit the website for more information.
Services include:
The Learning Pavilion
Affordable Housing
Classes and Career Training
Computer & Electronics Repair
Disability Services
Financial Strengthening
For Your Business
Tallahassee Prosperity Center
Veterans Services
Address
300 Mabry Street
Tallahassee, FL 32304
United States