This agency strives to protect and heal children who have been the victims of abuse and neglect. The foster care system gives these children safe shelter and security until they can return home. For those children who can never go back home, CHS will work to find them a "forever" adoptive family. Please see the website for more information.
Service Location
3027 San Diego Road
Jacksonville, FL 32207
United States
Provider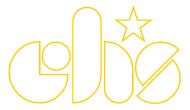 Children's Home Society of Florida provides many programs for children and families. They can help with adoptions, foster care, and counseling. They can give support to women facing an unplanned pregnancy, and help families deal with the trauma of child abuse. Their aim is to help children grow up safe, healthy, and prepared for life.
Public Email
info@chsfl.org
Address
482 S. Keller Road
Orlando, FL 32810
United States