The Alachua County Victim Services and Rape Crisis Center offers a program to help anyone who is a victim or survivor of violence. Victims do NOT have to report to law enforcement to receive services. All services are free and private.
Services Include:
Immediate outreach to victims of sexual battery
Face-to-face and telephone counseling
Support groups
Accompany and support victims through criminal justice proceedings
Transportation to court appearances and other appointments related to the victimization
Assist with application process for Victims Compensation and relocation for Sexual Assault Victims
Assistance with Protective Injunctions
Emergency assistance with urgent special needs
Personal advocacy
Information and referral
Community education, speeches, and consultation
Network with other victim service providers and state organization
Outreach services provided in the Gainesville Police Department
HIV Test Site
Please contact for more information.
Service Location
218 SE 24th ST
Gainesville, FL 32641
United States
Provider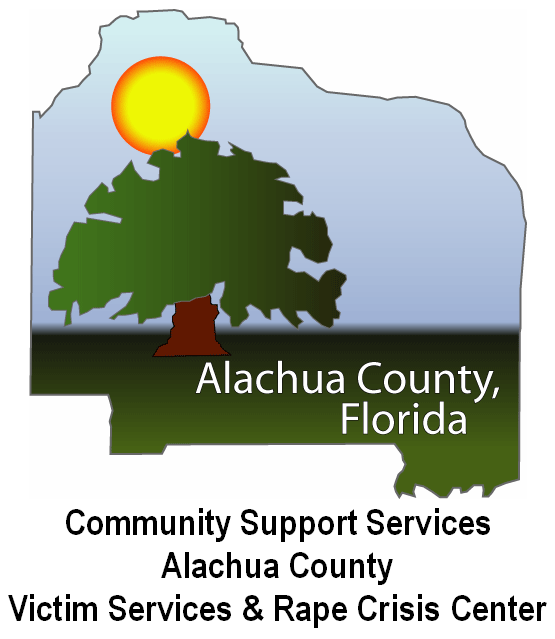 Alachua County offers a victim services and rape crisis center that provides:
Immediate outreach to victims of sexual battery and violent crime 24/7. Accompany victims of sexual battery to the hospital during the initial rape examination.
Face-to-face individual counseling for victims and their families.
Support groups that range for female survivors of sexual assault, male survivors of sexual assault, LGBTQ+ survivors of sexual assault and intimate partner violence, adults molested as children, teen girls ages 13-16 who are survivors of sexual abuse, and family/friends of those killed by violent crime.
Confidential HIV/AIDS testing.
Accompany and support through any criminal proceedings that may follow (testimony, deposition, trial, sentencing, etc.).
Assist victims in filing for Victim Compensation and/or sexual battery relocation.
Community education, consultation, and speeches.
Public Email
jlazarchik@alachuacounty.us
Address
218 SE 24th Street
Gainesville, FL 32641
United States