Unemployment Compensation (UC) program provides temporary wage replacement to qualified individuals who are out of work through no fault of their own. You can file a claim on the website. You can also file an appeal on a denied claim.
Service Location
107 East Madison Street, Caldwell Building
Tallahassee, FL 32399
United States
Provider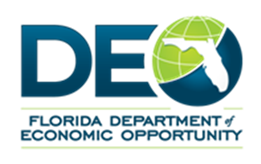 Please call or visit website for more information.
Services:
Apply for Benefits
Job Assistance
Job Search Resources
Eligible Training Providers List
Reemployment Assistance Appeals
Address
107 East Madison Street
Caldwell Building
Tallahassee , FL 32399
United States