The Able Trust High School High Tech (HSHT) is designed for high school students with all types of disabilities. It is a community-based partnership. The program gives them the opportunity to explore jobs or postsecondary education leading to technology related careers. It also links youth to a broad range of academic and career development resources. This helps them be ready to meet the demands of being in the 21st century workforce. The program has been shown to reduce the drop-out rate. And it has also been shown to increase the overall self-esteem of participating students. Please call or visit the website for more information.
Service Location
1709 Hermitage Blvd, Suite 100
Tallahassee, FL 32308
United States
Provider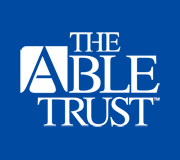 The Able Trust is a nonprofit organization. It is funded through a combination of both public and private dollars. The mission of the group is to be a key leader in providing opportunities. These opportunities are for the successful employment of Floridians with disabilities. The group works with community organizations. This is to help Floridians with disabilities of all ages enter the workforce. The group focuses its work in three main areas. These areas are grant awards for community organizations. And youth programs. As well as programs giving workforce experience. Please call or visit the website for more information.
Public Email
info@abletrust.org
Address
3320 Thomasville Rd
Suite 200
Tallahassee, FL 32308
United States