The Low Income Home Energy Assistance Program helps those in need one time per year. If you are eligible, you will receive help with household issues, such as heating and cooling. Please call or visit website for more information.
Service Location
1050 Loveland Boulevard
Port Charlotte, FL 33980
United States
Provider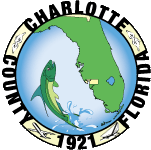 The Human Services Department tries to improve the quality of life for residents of Charlotte County.
Charlotte 2-1-1
Family Services
Housing Services
Senior Services
Transit Services
Veteran Services
Address
1050 Loveland Boulevard
Port Charlotte, FL 33980
United States