Charlotte County Human Services provides Senior Services Programs. It offers a variety of services that will help seniors.
Services include:
Case Management
Chores
Companionship
Congregate Meals
Consumable Medical Supplies
Depression Screening
Emergency Alert Response
Home Delivered Meals
Homemaker Services
Housing Improvement/Emergency Home Repair
Legal Services
Nutrition Counseling
Nutrition Education
Personal Care
Respite Care
Transportation
Please call or visit website for more information.
Service Location
1050 Loveland Boulevard
Port Charlotte, FL 33980
United States
Provider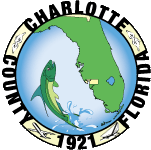 The Human Services Department tries to improve the quality of life for residents of Charlotte County.
Charlotte 2-1-1
Family Services
Housing Services
Senior Services
Transit Services
Veteran Services
Address
1050 Loveland Boulevard
Port Charlotte, FL 33980
United States