Collier County Sheriff's Office provides the Community Assistance Resource and Education (C.A.R.E.) Program. This program helps assist citizens with special needs. No fee is required to participate. Please call or visit website for more information.
Service Location
3319 Tamiami Trail E
Naples, FL 34112
United States
Provider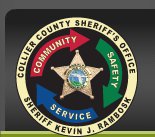 Crime Prevention Bureau and many other services.
Call for more info.
Address
3319 Tamiami Trail East BLDG J
Naples, FL 34112
United States