Alpha Pregnancy Center helps women who are pregnant, or women who aren't sure if they are pregnant. They have lab quality pregnancy testing. They will talk to you about your options, and hear any concerns you may have. They can answers questions about pregnancy, adoption, abortion, parenting, and sexually transmitted diseases.
The following services are offered:
Pregnancy Testing
​Individualized Counseling
Information on Your Options
Pregnancy Prevention and STD Information​​
Area Resource and Referrals
​Material Support
​Parenting and Childbirth Education
​Abortion Recovery Help
All our services are free and confidential. Please call for more information.
Service Location
4751 E. Moody Blvd.
Bunnell, FL 32110
United States
Provider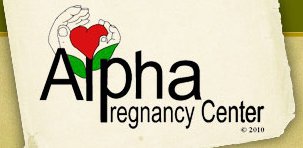 We offer these services:
Community resources and referrals.
Free pregnancy testing.
Information on all options.
One to one discussions and classes.
Address
4751 East Moody Blvd.
Bunnell, FL 32110
United States