Provides Dental services on Monday and Friday for extractions and infection control only. We do not provide dentures or fillings. The Hygiene Clinic is by appointment only after dentist recommends oral cleaning. Please call for more information.
Service Location
5244 Commercial Way
Sprign Hill, FL 34606
United States
Provider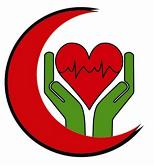 Mission: To improve the health and well-being of the underserved, indigent and uninsured, to promote health literacy and to establish alliances that serve our community
To provide the best health care that we are able to provide for all, regardless of ability to pay.
Address
5244 Commercial Way
Spring Hill, FL 34606
United States