Tri-County Head Start gives help to hundreds of children every year. The programming is focused on educational advancement. It is also focused on physical and mental enrichment. Help is given through a whole-family approach. The programs are offered during summer and the regular school year.
Services Include:
Extended Care
Head Start
School Readiness
Call for more information.
Service Location
2499 Cypress Street
Westville, FL 32464
United States
Provider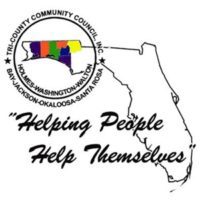 The Tri-County Community Council, Inc. looks to unite both the public and private sectors. With the purpose of improving the quality of life for individuals, families, and the communities they live in. Their goal is to end poverty.
Services include:
Head Start
Early Head Start
Transportation
Social Services
Senior Center
Address
302 North Oklahoma Street
Bonifay, FL 32425
United States