The Salvation Army helps in times of a natural disaster. They are able to provide many services for those in need. Call or visit the website for more information.
Emergency Financial Assistance
Emergency Food Assistance
Emergency Disaster Services
Holiday Assistance
Pathway of Hope
Community Breakfast
Senior Lunch Program
After School Program
Youth Character Building
Men's & Women's Ministries
Worship Services
Service Location
2605 South Street
Leesburg, FL 34749
United States
Provider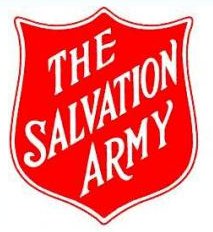 The Salvation Army is an international movement. It is an evangelical part of the universal Christian church. Their mission if to preach the gospel of Jesus Christ. And to meet human needs in his name. Please call or visit the website for more information.
Public Email
leesburgflcorps@uss.salvationarmy.org
Address
2605 South Street
Leesburg, FL 34749
United States