Offer counseling, support, and safe shelter to survivors of
domestic and sexual violence.
Call for more Info.
24 HOUR HELP LINE: 1.866.875.7983
Service Location
624 N. Main Street
Chiefland, FL 32626
United States
Call for appointment 352.493.6810
Provider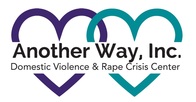 This agency helps victims of all types of violence. They deal with sexual battery; child physical and sexual abuse; domestic violence; elder abuse; stalking; human trafficking victims. The agency also provides a positive alternative to violence. This is through community education. They take calls 24 hours a day. Please call or visit the website for more information.
Public Email
adm@anotherwayinc.net
Address
496 SW Ring Ct
Lake City, FL 32025
United States