Helping Hands is a group of volunteer health professionals who provide free healthcare to those in need.
Services include:
Accupuncture
Haircuts
Medical
Nursing/Social Work
Prescription Drug Assistance
Psychiatric
Women's Health
Please call for more information.
Service Location
509 NE 1st St
Gainesville, FL 32601
United States
Provider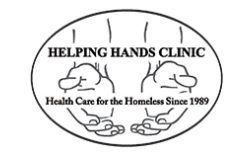 Helping Hands Clinic seeks to improve the physical and mental well-being of the homeless and poor. This is done by delivering health care and informing providers to the needs of the homeless or poor.
Public Email
helpinghandsclinic@gmail.com
Address
509 NE 1st St
Gainesville, FL 32601
United States