Bridgeway Center offers a DUI Program. This program helps offenders get a second chance. They can help with meeting court-ordered requirements. They promote the safety of all drivers on the road. Please call 850. 200.0130 or visit website for more information.
Service Location
137 Hospital Drive
Fort Walton Beach, FL 32548
United States
Provider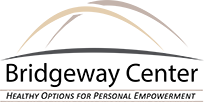 Bridgeway Center offers behavioral health care. The help those in need within Okaloosa County. Their services are for all ages. The services help with mental health issues and behavioral issues.
Programs include:
Behavioral Wellness Clinic
Care Coordination Services
Case Management
Child, Youth & Family Services
Community Action Team
Comprehensive Assessments
Detoxification Unit
DUI Program
Forensic Pre-Trial Program
In-Home Support Services
MAT Clinic
One Hopeful Place
Outpatient Services
Wellness Centers
Wraparound Services
Address
137 Hospital Drive
Fort Walton Beach, FL 32548
United States