This agency offers free medical services to the needy.
Services include:
Internal Medicine
Family Practice
Pediatrics
First Saturday of each month, please call 407.250.5822 for hours and eligibility requirements.
Service Location
1586 N. Goldenrod Road
Orlando, FL 32807
United States
Provider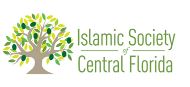 Muslim Social Services offers help to those in need.
Services include:
Clothing
Food pantry
Foster care
Help with Food Stamps
Job services
Medical clinic
Resale store
Public Email
MSSCenter@ISCF.org
Address
1460 North Goldenrod Road
Orlando, FL 32807
United States