Goodwill offers classes that help people take charge of their money.
Session #1 Banking Basics
Session #2 Personal Spending and Saving Plan
Session #3 Credit and Debt
Session #4 Investments
Session Schedule and location can be found on the website.
Please call for more information.
Service Location
7531 S. Orange Blossom Trail
Orlando, FL 32809
United States
Provider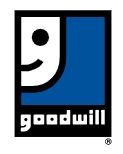 This agency helps people find jobs. They help those who are welfare dependent, illiterate, and homeless. They can help those with criminal history, lack of job skills and unemployment. They also serve those with disabilities and behavioral disorders.
Services include
B.E.S.T. Computer & Office Skills Training
Direct Placement Services
Employee Development Services
GoodGuides Youth Mentoring Program
GoodWorks Program & Job Connection
Homeless Services Network Employment Services
Money Smart Seminars
Project Compass
Self-Sufficiency Job Centers
Vocational Evaluation
Work Activity Center
Public Email
marketing@goodwillcfl.org
Address
7531 S. Orange Blossom Trail
Orlando, FL 32809
United States