24/7 Helpline (407) 500-HEAL
Crime can happen to anyone.
The VSC offers comprehensive services to individuals or families impacted by violent crime (Stalking, Human Traffiking, Homicide, Kidnapping / False Imprisonment, Assault and Battery, DUI, Home Invasion, Hit and Run, Robbery, Sex Crimes, Violent Crimes, and Elder Abuse).
Our Victim Advocates provide: ongoing personal support; practical help, as needed; information and referrals; ongoing, repetitive crisis intervention; arrangement of services to enhance recovery (health, financial, housing); information/assistance in preparing for court and navigating the criminal justice system; information on victim rights; active monitoring of case through the legal system; assistance with injunctions for protection, advocacy on the behalf of the victim with employers, schools, landlords; information and/or assistance with Crime Victim Compensation applications; and ongoing case management to ensure continuity of services.
Service Location
2111 E Michigan Street
Suite 210
Orlando, FL 32806
United States
Provider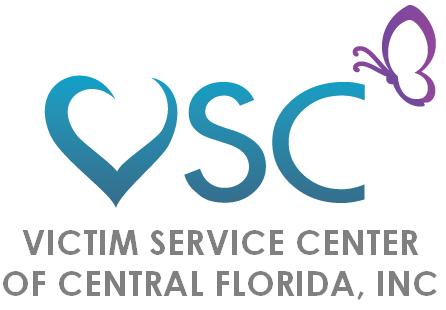 This agency offers services and resources to victims of violent crime.
Public Email
Marketing@VictimServiceCenter.org
Address
2111 E Michigan St
Suite 210
Orlando, FL 32806
United States