This agency offers residential treatment to abused and neglected children. Services include individual, group, and family therapy. Therapy helps prepare children for family reunification. When this is not possible, they are placed into foster or adoptive homes. Teens 18 and over get help in order to live on their own.
Please see the website for details.
Service Location
1515 Michelin Court
Lutz, FL 33549
United States
Provider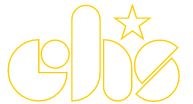 Children's Home Society of Florida works to provide children and teens with resources to help them reach their full potential. CHS delivers the right services at the right time to help children and families through the most difficult times of their lives. Call or visit our website to see how CHS can help.
Public Email
rosalyn.thomas@chsfl.org
Address
2210 Tall Pines Drive, Suite 200
Largo, FL 33771
United States