Frostproof Care Center provides Career Assistance.
Services include:
Resume writing
Interviewing skills
Job search
Scholarships for professional certifications and licensure
Please call or visit website for more information.
Service Location
17 South Scenic Highway
Frostproof, FL 33843
United States
Provider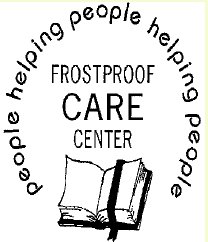 Frostproof Care Center offers a range of social services. They help those hit by disasters or economic issues.
Services include:
Mortgage, rent, utilities, Home
Furnishings and household items
Medical prescriptions, equipment and minor medical payments
Clothing, school supplies, and hygiene items
Transportation, gas, minor repairs, and bus tickets
Holiday Assistance with holiday food boxes and Christmas gifts, Career
Career services such as resume writing, interviewing skills, job search, and scholarships for professional certifications and licensure
Public Email
frostproofcarecenter33@yahoo.com
Address
17 South Scenic Highway
Frostproof, FL 33843
United States