Children's Home Society of Florida is also known as CHS. Their mission is to build bridges to success for children. The ultimate goal of the group is to end the need for foster care as we know it. Please call or visit the website for more information.
Services Available:
Family Visitation Centers
Post-Adoption Support
For Parents
M-Power
Community Partnership Schools
Healthy Families
Healthy Start
For Teens
Youth Works
Street Solutions
Wraparound (WRAP)>
Parenting Education
CHS First
Social Services Navigator Program
Teenspace
Provider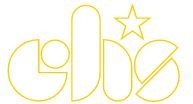 Children's Home Society of Florida helps children and their families.
Services include:
Counseling
Family Visitation Centers
Post-Adoption Support
Healthy Families
Healthy Start
Community Partnership Schools
Parenting Education
Address
17 S. De Villiers Street
Pensacola, FL 32502
United States