Angel's Attic provides a Food Pantry. They are licensed as a food distributing ministry through The Fall Faiths Food Bank. Contact for more information.
Service Location
6103 Goldfinch Street
Sarasota, FL 34241
United States
Provider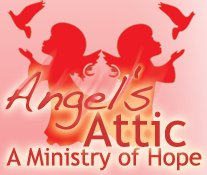 Angel's Attic helps families throughout the area by providing food and clothing. Free of charge. Clothing from the Store Front requires a referral by local agencies.
Address
6103 Goldfinch Street
Sarasota, FL 34241
United States