The Men's Residence serves up to 36 men. These men may need help with drug and alcohol addiction, emotional issues and other life skills. The program is five months long. It combines intensive Bible study and life skills classes with one-one-one counseling and mentorship from dozens of volunteers. Call for more information.
Service Location
115 North 13th Street
Leesburg, FL 34748
United States
Provider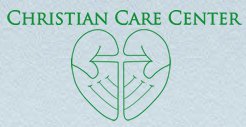 Christian Care Center is a not-for-profit corporation. It was founded by the membership of First Baptist Church of Leesburg, Florida. The church owns all of the property and the buildings which the CCC operates as a separate corporation. The ties between the church and the CCC are strong. Every member of the church is also a member of the CCC's corporation, but the CCC is a distinct legal entity. They provide many services to those in need within the community. You do not have to be a member of the church to receive services.


Community Medical Care Center
Pregnancy & Family Care Center
The Benevolence Ministry
The Children's Shelter
The Men's Residence
The Samaritan Inn
The Women's Care Center
Public Email
cccinfo@christiancarecenter.org
Address
115 North 13th Street
Leesburg, FL 34748
United States