This agency helps people with disabilities. Sign language interpreting services are available. Some with Medicaid may be able to transfer from a nursing home to their own home.
Services include:
ADA Paratransit Screenings
Advocacy
Disability Travel Training
Employment Services
Equipment Loan Closet
High School High Tech Enrichment Program
Independent Living Skills
Information and Referral
Nursing Home Transition Services
Peer Support
Sign Language Interpreting
Travel Training
Please call for more information.
Locations:
Main Location
222 SW 36th Terrace
Gainesville, Florida
32607
352.378.7474
Ocala Office Serving Marion & Surrounding Counties
2760 SE 17th Street, Suite 300,
Ocala, FL 34471
Voice (352) 368-3788
Video Phone (352) 414-1833
Fax (352) 629-0098
Service Location
222 SW 36th Terrace
Gainesville, FL 32607
United States
Provider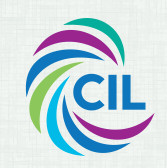 This agency helps people with disabilities with a broad range of services. The goal is to enable them to live as independently as possible. Sign language interpreting services are available. Some Medicaid recipients may be eligible to transfer from a nursing home to their own home. Please call for more information. TTY: 352.374.7474 Toll Free: 1.800.265.5724
Services include:
ADA Paratransit Screenings
Advocacy
Disability Travel Training
Employment Services
Equipment Loan Closet
High School High Tech Enrichment Program
Independent Living Skills
Information and Referral
Nursing Home Transition Services
Peer Support
Sign Language Interpreting
Travel Training
Address
222 SW 36th Terrace
Gainesville, FL 32607
United States