Second Harvest of the Big Bend partners with local food banks to help give food to those in need.
Services include:
Food Bank Operations
Senior Grocery Program
Backpack Program
Afterschool Meals Program
Summer Food Program
Food on the Move
School Pantry
Disaster Relief
Mobile Pantry
Emergency Food & Shelter Program
Please call or visit website for more information.
Service Location
4446 Entrepot Blvd
Tallahassee, FL 32310
United States
Provider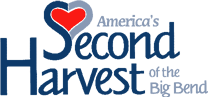 Second Harvest of the Big Bend is the food bank that distributes millions of pounds of food every year to hungry families in the 11-county region of the Big Bend.
Services include:
Food Bank Operations
Senior Grocery Program
Backpack Program
Afterschool Meals Program
Summer Food Program
Food on the Move
School Pantry
Disaster Relief
Mobile Pantry
Emergency Food & Shelter Program
Address
4446 Entrepot Boulevard
Tallahassee, FL 32310
United States