Catholic Charities of Central Florida provides the Family Stability Program. This program helps to assist with preventing hunger and homelessness. They offer one-on-one case management. Please call or visit website for more information.
Service Location
600 S Nova Road
Ormond Beach, FL 32174
United States
Provider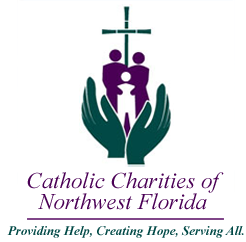 Catholic Charities of Northwest Florida is a nonprofit organization. They help the impoverished and vulnerable. Their work is done in the counties of the Florida Panhandle. Services are given no matter what a person's race, religion, or national origin is. The help given is available in multiple languages. Programs focus on empowerment. And they look to enact long-term, positive changes in the lives of those being helped. Please call or visit the website for more information.
Address
1380 Blountstown Hwy
Tallahassee, FL 32304
United States