Tri-County Community Council, Inc. provides a range of social services to those in need within the community.
Services include:
Transportation to medical appointments, shopping and recreation
Head Start school readiness program
Help with utility bills and rent
Emergency food
Please call or visit website for more information.
Service Location
41 West Main Street
Defuniak Springs, FL 32435
United States
Provider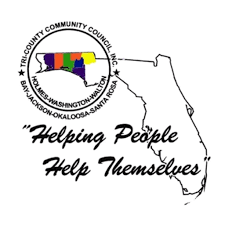 The Tri-County Community Council is a nonprofit organization. The group has a vision to unite both the public and private sectors. This is for the purpose of improving the quality of life for individuals and families. And the communities they live in. Work is done through enhancing and seeking new opportunities for success. The goal of the group is eliminating poverty. Please call or visit the website for more information.
Address
302 North Oklahoma Street
Bonifay, FL 32425
United States