CareerSource offers job assistance.
Job Searching
Resume Writing
Scholarships and Job Training
Unemployment Assistance
Veterans Services
Workers with Disability
Workshops and Job Fairs
Young Adult Services
Please call 850.833.7587 or visit website for more information.
Service Location
409 Racetrack Rd NE
Fort Walton Beach, FL 32547
United States
Provider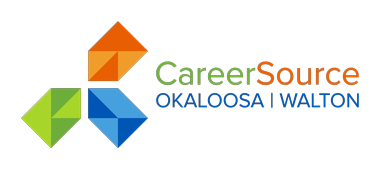 This agency gives help and training to those seeking employment. They sponsor job fairs and help with career changes. They have a team of customer service agents and counselors to help with your job search.
Services include:
Job Search
Resume Writing
Supplemental Nutrition Assistant Program (SNAP)
Unemployment Assistance
Veterans Services
Address
409 Racetrack Rd NE
Fort Walton Beach, FL 32547
United States