Our nurses will go to your home and take care of you if you are unable to leave your home due to a serious illness, surgery or age. Please call us or visit our website for more information.
Physical therapy
Occupational therapy
Speech therapy
Senior Care Management
Optimum Balance
Polypharmacy Medication Management
B.R.E.A.T.H.E.
Geropsych Program
Telehealth
Home Othropedics Rehabilitation
Urology
Cardiocare
Transitional Care Program
Memory Care Alzeimer's and Dementia
Palliative Care
Service Location
12106 Cortez Boulevard
Brooksville, FL 34613
United States
Provider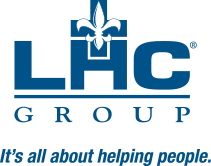 This agency provides home health nursing. It also proved rehabilitation and personal care services. They can help you remian in your own home when you are recovering from illness or surgery. Please see the website for more information.
Public Email
Ask.LHC@LHCgroup.com
Address
901 Hugh Wallis Rd South
Lafayette, LA 70508
United States