Central Florida Health Care provides healthcare services to the uninsured. Services are based on a sliding scale fee for low income families.
Services include:
Behavioral Health
Chronic Care
Dental Health
Diabetes Education
Enabling Services
HIV and HEP B/C
Men's Health
Migrant Population Health
Nutritional Counseling
Pediatrics
Pharmacy
Women's Health
Please call or visit website for more information.
Service Location
1514 First Street N
Winter Haven, FL 33881
United States
Provider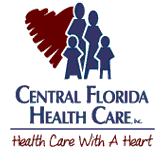 Providing quality, affordable primary health care with Centers in three Central Florida counties: Hardee, Highlands and Polk. Central Florida Health Care offers a wide range of quality healthcare services to meet the needs of our patients.
Address
1129 Missouri Avenue
Lakeland, FL 33805
United States