Provides Specialty Medical Care for children ages 0-21 years of age with chronic medical conditions that may hinder normal growth and development. Appointments are made by phone.
Services Available Through This Program
Child Health
Pediatricians
Special Needs
Speech Language and Other Therapies
Hours of Operation: Monday thru Friday, 8am to 5pm, Saturday thru Sunday CLOSED
Income limits based on age of child. Call for income review. Social Security card, proof of income and proof of insurance/medicaid.
Call for more Info.
Service Location
1701 S. 23rd Street
Fort Pierce, FL 34950
United States
Provider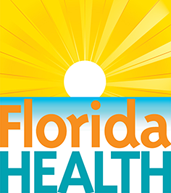 Family centered care given from a group of programs. Specially qualified healthcare professionals from across the state are used.
Services include:
Children's Health
Women's Health
Community Health
Minority Health & Health Equity
People with Disabilities
Emergency Preparedness & Response
Office of Medical Marijuana Use
Public Health Campaigns
Address
4052 Bald Cypress Way
Tallahassee, FL 32399
United States