Children's Medical Services (CMS) is a collection of programs for eligible children with special needs. Programs and services are family centered. They are designed to help children with different conditions and needs.
Child & Family Information
Child Protection & Safety
Early Intervention / Child Development
Find a CMS Provider
Health Services
Newborn Screening
CMS – Panama City
230 North Tyndall Parkway
Panama City, Florida 32404
850.872.4700
1.800.299.4700
Children's Home Society
Big Bend Early Steps
914 Harrison Avenue
Panama City, Florida 32401
850.747.5411
Gulf Coast Children's Advocacy Center
700 West 23rd Street, Building E, Suite 40
Panama City, Florida 32405
850.872.4726
Life Management Center of Northwest Florida, Inc.
525 East 15th Street
Panama City, 32401
850.522.4485
Service Location
230 North Tyndall Parkway
Panama City, FL 32404
United States
Provider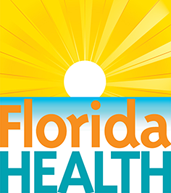 Family centered care given from a group of programs. Specially qualified healthcare professionals from across the state are used.
Services include:
Children's Health
Women's Health
Community Health
Minority Health & Health Equity
People with Disabilities
Emergency Preparedness & Response
Office of Medical Marijuana Use
Public Health Campaigns
Address
4052 Bald Cypress Way
Tallahassee, FL 32399
United States