We can help you, in your home, with a wide range of nursing services. We are Medicare certified to provide medical care, under a physician's order, to homebound individuals. Please call us or visit our website for more information.
Service Location
10508 Spring Hill Drive
Spring Hill, FL 34608
United States
Provider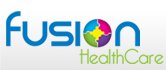 Provides medical care to home bound people.Offers a wide range of nursing services. Has programs for physical activity, mental and emotional needs.Also provides all therapy services for outpatients. Call for more information.
Address
10508 Spring Hill Drive
Spring Hill, FL 34608
United States