This program may be able provide mobile pediatric healthcare services.
Call for more info.
Service Location
16100 Roserush Court
Fort Myers, FL 33908
United States
Provider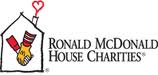 Ronald McDonald House Charities provides a range of services and programs to help children and families in need. They deliver dental, medical, and health care resources to underserved community.
Services include:
Dental Screening
Hearing Screening
Mobile Health Care
Vision Screening
Public Email
info@rmhc.org
Address
16100 Roserush Court
Fort Myers, FL 33908
United States