This agency provides baby supplies to pregnant women and nursing mothers. Services are free to clients. Please call for more information.
Emergency Pregnancy Services does not perform or refer for abortions.
Items Supplied
Cribs
Diapers
Formula
Infant and children's clothing
Maternity wear
Nursery items
Service Location
2300 Park Avenue
Suite 204
Orange Park, FL 32073
United States
Provider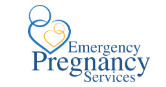 Growing Parenting Choices has been the preferred organization for women in crisis situations to make an informed decisions. It is known throughout the community as a place where women and families can receive information, practical assistance, compassion, empathy and hope. Emergency Pregnancy Services provides all of their services at no cost to their clients through a variety programs. Call for more information.
Address
1637 King St
Jacksonville, FL 32204
United States