Operation Homefront helps military families and veterans during hard financial times. They may be able to help with car repairs. Please call 1.877.264.3968, or visit website for more information.
Service Location
731 Peachtree St NE
Suite A
Atlanta, GA 30308
United States
Provider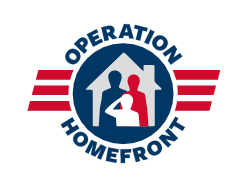 This agency gives emergency financial and other help to people in the service. Applications are done online.
Please see the website for more information.
Contact: 1.800.722.6098
Services include:
Auto repair
Eye care
Financial help
Help with food
Help with moving
Home repair
Public Email
Florida@operationhomefront.org
Address
1355 Central Parkway S Suite 100
San Antonio, TX 78232
United States