This program may be able to help people with disabilities achieve personal success.
Services offered:
- Employment assistance
- On the job training
- Pre-employment training
- Help with independent, community-based living
Call or visit the website for more information.

Brevard Achievement Center Administrative Offices

Rockledge Headquarters:
1845 Cogswell Street
Rockledge, Florida 32955
321.631.8207
info@bacbrevard.com

Melbourne Office:
1600 Eau Gallie Boulevard, Suite 205
Melbourne, Florida 32935
By Appointment Only

Titusville Office:
815 South Washington Avenue, Suite 102
Titusville, Florida 32780
By Appointment Only
Service Location
1845 Cogswell Street
Rockledge, FL 32955
United States
Provider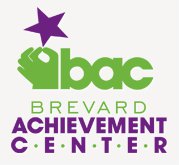 Brevard Achievement Center (BAC) helps people with disabilities. They provide a range of programs that helps with social and vocational independence. Clients receive customized plans for skills development and employment training. They offer on-site classes and work for those who need supervision. They assist in community employment. They help students in Brevard County Public schools transition from high school. They have offices in Rockledge, Melbourne and Titusville. Monday through Friday, from 8 am to 4:30 pm.

Brevard Achievement Center Administrative Offices

Rockledge Headquarters:
1845 Cogswell Street
Rockledge, Florida 32955
321.631.8207
info@bacbrevard.com

Melbourne Office:
1600 Eau Gallie Boulevard, Suite 205
Melbourne, Florida 32935
By Appointment Only

Titusville Office:
815 South Washington Avenue, Suite 102
Titusville, Florida 32780
By Appointment Only
Public Email
info@bacbrevard.com
Address
1845 Cogswell Street
Rockledge, FL 32955
United States