Children's Aid Club offers immediate assistance in short-term crisis situations. They help families get back on track and become self-sufficient. Families are screened to qualify their needs. They must verify their expenses and income. Children's Aid Club will work with creditors (utility companies, landlords, etc.) to pay them directly. They often give food certificates as well, but do not give cash.
Email info@childrensaidclub.org for more information.
Service Location
3296 N Federal Hwy #11503
Fort Lauderdale, FL 33339-1503
United States
Provider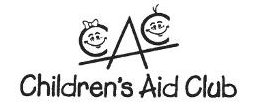 Our goal is to help children in need. We assist when other social services programs cannot. Visit our website for more info.
Public Email
info@childrensaidclub.org
Address
3296 N Federal Hwy #11503
Fort Lauderdale, FL 33339-1503
United States