Big Bend Community Based Care offers Child Abuse Prevention Services. They help families avoid situations that lead to abuse and neglect.
Child Abuse Prevention Services include:
Family Counseling
In-home Supervision
Voluntary Protective Services
Parent Training
Please call or visit website for more information.
Service Location
910 Harrison Avenue
Panama City, FL 32401
United States
Provider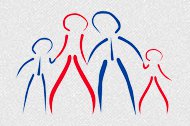 Big Bend Community Based Care helps with child welfare and behavioral health services in Northwest Florida.
Services include:
Adoption Services
Mental Health
Case Management
Child Abuse Prevention
Extended Foster Care and Independent Living
Foster Care Placement
Substance Abuse
Visitation
Address
525 North Martin Luther King Jr. Boulevard
Tallahassee, FL 32301
United States