The program offers relevant personal, social, therapeutic, and work skill training to adults with disabilities through community and center-based resources. The activities are designed to advance individual independence and expand participants' life choices at work, home, school, and in the community.
Call or visit website for more info.
Service Location
350 Braden Ave.
Sarasota, FL 34243
United States
Provider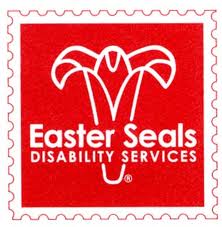 This agency helps those with special needs and their families. There are many services to help people with disabilities address life's challenges and achieve personal goals. The Lily School offers early education programs. Camp Challenge is a summer camp for both children and adults. Family Support Services offers respite for caregivers. Adults can benefit from the Life Skills Development program. Please see the website for all services.
Public Email
info@easterseals-swfl.org
Address
350 Braden Avenue
Sarasota, FL 34243
United States