The Pregnancy and Family Care Center offers many services to pregnant women. They offer parenting classes. Through these parenting classes, you may be able to obtain a range of items for you and your baby. They operate on an earn-while-you-learn basis. Young families get points toward diapers, clothes, toys, formula and other necessities. You must complete parenting studies, Bible courses, counseling hours and/or various other means of education. Call for more information.
Service Location
115 North 13th Street
Leesburg, FL 34748
United States
Provider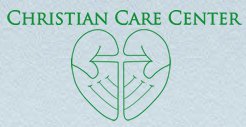 Christian Care Center is a not-for-profit corporation. It was founded by the membership of First Baptist Church of Leesburg, Florida. The church owns all of the property and the buildings which the CCC operates as a separate corporation. The ties between the church and the CCC are strong. Every member of the church is also a member of the CCC's corporation, but the CCC is a distinct legal entity. They provide many services to those in need within the community. You do not have to be a member of the church to receive services.


Community Medical Care Center
Pregnancy & Family Care Center
The Benevolence Ministry
The Children's Shelter
The Men's Residence
The Samaritan Inn
The Women's Care Center
Public Email
cccinfo@christiancarecenter.org
Address
115 North 13th Street
Leesburg, FL 34748
United States