Bond Community Health Center, Inc. provides health and medical care services to low-income and uninsured persons.
Services include:
Bond CHC
Adult Primary Care
Dentistry
HIV/AIDS
OB/GYN
Outreach
Pharmacy
Social Services
Transportation
Telepsychiatry
Please call or visit website for more information.
Service Location
1720 South Gadsden Street
Tallahassee, FL 32301
United States
Provider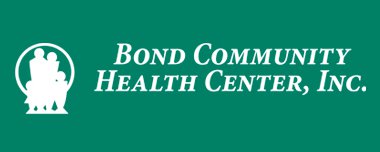 Bond provides a patient-centered approach to quality primary and preventive healthcare services.
Public Email
info@bondchc.com
Address
1720 South Gadsden Street
Tallahassee, FL 32301
United States