This agency assists clients with shelter, food, clothing, utilities, rent and prescriptions.
Services include:
Adult Rehabilitation
Disaster Relief
Food Pantry
Salvation Army Family Store
Social Services
Youth Programs

Services in Crestview:
Soup Kitchen and Assistance. Location and times to be announced. Please see the website for more information.
..
Service Location
425 Mary Esther Cut-Off
Fort Walton Beach, FL 32548
United States
Provider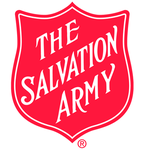 The Salvation Army helps those in need within the community.
Services include:
Emergency Financial Assistance
Food Pantry
Disaster Services
Youth Character Building
Worship Services
Holiday Assistance
Address
425 Mary Esther Cut-Off
Fort Walton Beach, FL 32548
United States