Charlotte County is now offering its residents a free discount prescription card. This care is mostly used by people with no insurance. However, it's good for everyone to compare pricing even if they have insurance.
Call for more info.
Service Location
1050 Loveland Boulevard
Port Charlotte, FL 33980
United States
Provider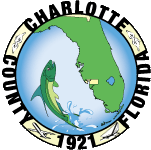 The Human Services Department tries to improve the quality of life for residents of Charlotte County.
Charlotte 2-1-1
Family Services
Housing Services
Senior Services
Transit Services
Veteran Services
Address
1050 Loveland Boulevard
Port Charlotte, FL 33980
United States