We provide 24-7 counseling and support groups. If you choose adoption,we can help during your pregnancy with:
Financial assistance
Housing assistance
Medical care
Other personal needs
Transportation
Call for more information.
Service Location
401 NE 4th Street
Fort Lauderdale, FL 33301
United States
Provider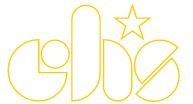 Children's Home Society helps children and families. They provide a range of services for them.
Counseling
Early Steps
Help for kids with behavioral/emotional needs
Helps for families with babies and toddlers
Unplanned Pregnancy
Address
401 NE 4th Street
Fort Lauderdale, FL 33301
United States