Hidle House is a crisis shelter for children 10-17 years old. The focus is on providing safe shelter while working with youth to work out immediate family problems. Depending on the situation, stays in the shelter can last from 21 to 30 days.
Service Location
2121 Lisenby Avenue
Panama City, FL 32405
United States
Provider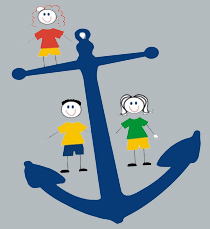 Anchorage Children's Home is a non-profit organization. It was founded on Christian principles and beliefs. The agency exists to serve, protect, and strengthen children, families, and the community. Their mission is to be an anchor for the children of today to strengthen the families of tomorrow. Please call or visit the website for more information.
Services include:
Hidle House
Bridge Transitional Living
Hannah's Transitional Living
Sibling Group Home
Anchorage Family Counseling
Street Outreach and Recovery Program - SOAR
Address
2121 Lisenby Avenue
Panama City, FL 32405
United States