The stores sell new and gently used furniture and accessories. Our stores are open, Monday through Saturday, from 9 AM until 6 PM. During special sale events, these hours are extended. Home delivery of items purchased in our store can also be arranged for a small fee. Please call for more information.
Service Location
1980 NW 9th Avenue
Fort Lauderdale, FL 33311
United States
Provider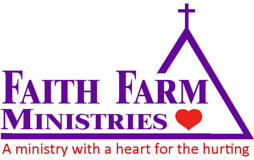 We offer a free, 9 month, faith-based, addiction recovery program. We service more than 400 men and women who have lost control of their lives due to addiction. Please call for more info.
Public Email
info@FaithFarm.org
Address
9538 Highway 441
Boynton Beach, FL 33472
United States