Our goal is to assist individuals with disabilities achieve their goals of independence. We offer many services to maintain that goal. Please call for more info.
Services include:
Advocacy Services
Free Telephone Program
Independent Living / Peer Mentors
Information and Referrals
Service Location
3600 North Pace Blvd
Pensacola, FL 32505
United States
Provider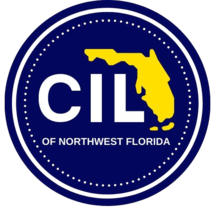 Center for Independent Living of Northwest Florida (CILNWF) helps those with disabilities. They offer many services and programs. Their goal is to help with achieving their goals for independence.
Services include:
Advocacy Services
Free Telephone Program
Independent Living / Peer Mentors
Information and Referrals
Address
21 South Tarragona Street, Suite 101
Pensacola, FL 32502
United States